Welcome to the website of the Ninth International Conference on Diversity in Organisations, Communities and Nations. This Conference is to be held in Riga, Latvia 16 to 19 June 2009. This Conference will address a range of critically important themes in the study of diversity today. Plenary speakers will include some of the world's leading thinkers in the field, as well as numerous paper, workshop and colloquium presentations by researchers and practitioners.
Participants are also welcome to submit a presentation proposal either for a 30-minute paper, 60-minute workshop, or jointly presented 90-minute colloquium session or a virtual session. Parallel sessions are loosely grouped into streams reflecting different perspectives or disciplines. Each stream also has its own talking circle, a forum for focused discussion of issues.
Presenters may choose to submit written papers to The International Journal of Diversity in Organisations, Communities and Nations, a fully refereed academic journal. Virtual participants also have the option to submit papers for consideration by the Journal. All registered Conference participants receive a complimentary online subscription to the Journal when registration is finalised. This subscription is valid until one year after the Conference end date.
If you would like to know more about this Conference, bookmark the Diversity Conference site and return for further information - the site is regularly updated. You may also wish to subscribe to the Conference and Journal Newsletter.
For all enquiries, please contact the Conference Secretariat.

Background
The International Conference on Diversity in Organisations, Communities and Nations
Now a major international Conference, the Diversity Conference was first held in Sydney, Australia in 2000; Melbourne, Australia in 2001; University of Hawai'i, Manoa, Hawai'i, USA in 2003; University of California, Los Angeles, California, USA in 2004; Institute of Ethnic Administrators, Beijing, China in 2005; Xavier University and Louisiana State University, New Orleans, Lousiana, USA in 2006; OZW-School of Health, Amsterdam, the Netherlands in 2007; and HEC Montréal, Montréal, Canada in 2008.
The Conference has a history of bringing together scholarly, government and practice-based participants with an interest in the issues of diversity and community. The Conference examines the concept of diversity as a positive aspect of a global world and globalised society. Diversity is in many ways reflective of our present world order, but there are ways of taking this further without necessary engendering its alternatives: racism, conflict, discrimination and inequity. Diversity as a mode of social existence can be projected in ways that deepen the range of human experience. The Conference will seek to explore the full range of what diversity means and explore modes of diversity in real-life situations of living together in community. The Conference supports a move away from simple affirmations that 'diversity is good' to a much more nuanced account of the effects and uses of diversity on differently situated communities in the context of our current epoch of globalisation.
In addition to linguistic, cultural, ethnic and 'racial' diversity, the Conference will also pursue its well established interest in other aspects of diversity, including the intersecting dynamics of gender, sexual orientation, (dis)ability, locale and socio-economic background.
The Conference looks at the realities of diversity today, critically as well as optimistically and strategically. The Conference will be a place for speaking about diversity, and in ways that range from the 'big picture' and the theoretical, to the very practical and everyday realities of diversity in organisations, communities and civic life.
In the realm of civic life, local and national communities daily negotiate the diversity resulting from immigration, refugee movement, settlement and indigenous claims to prior ownership and sovereignty. And at the same time, communities increasingly recognise and negotiate a plethora of other intersecting and sometimes contrary diversities. At the local level this may create a kind of civic pluralism, a new way of living in community. Nationally, governments sit uneasily between increasingly demanding local diversities and the cultural and political forces of globalisation. And within organisations, 'diversity management' has emerged as a field of endeavour to negotiate human resource and customer relationship issues arising from differences of gender, ethnicity/race, sexual orientation and disability (to name a few aspects of diversity). To what extent, however, do these remain marginal managerial concerns? Could or should diversity become a 'mainstream' issue for the whole organisation?
The Diversity Conference is a presenter's Conference, comprised of numerous parallel sessions. The Conference organising committee is inviting proposals to present 30-minute papers, 60-minute workshops or 90-minute colloquium sessions. These may be academic or research papers, or presentations describing educational initiatives.
The International Journal of Diversity in Organisations, Communities and Nations
Conference participants may submit papers to The International Journal of Diversity in Organisations, Communities and Nations, before the Conference and up until one month after the Conference. Papers submitted for publication will be fully refereed. The publication decision is based on the referees' reports.
For those unable to attend the Conference in person, a virtual registration will provide participants access to the electronic version of the Journal, as well as the option to submit papers to The International Journal of Diversity in Organisations, Communities and Nations .
For more information about the Journal please visit the Publish Your Paper page.
Supporters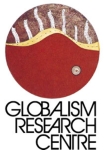 The Globalism Research Centre is the public face of a university-wide research strength in globalisation and cultural diversity at RMIT University. The Centre undertakes engaged research into globalisation, transnationalism, nationalism and cultural diversity. It seeks to understand and critically evaluate current directions of global change, with an emphasis on the cultural implications of political and economic transformation. The role of the Centre is to initiate and manage research and community projects involving consortia of academics, researchers and consultants from diverse backgrounds. These collaborative projects draw on expertise from across the university and beyond, in fields such as global politics, international relations, community studies, cross-cultural communication, international education, international trade, productive diversity, global English and media studies. For further information, visit our website, or contact us by email.